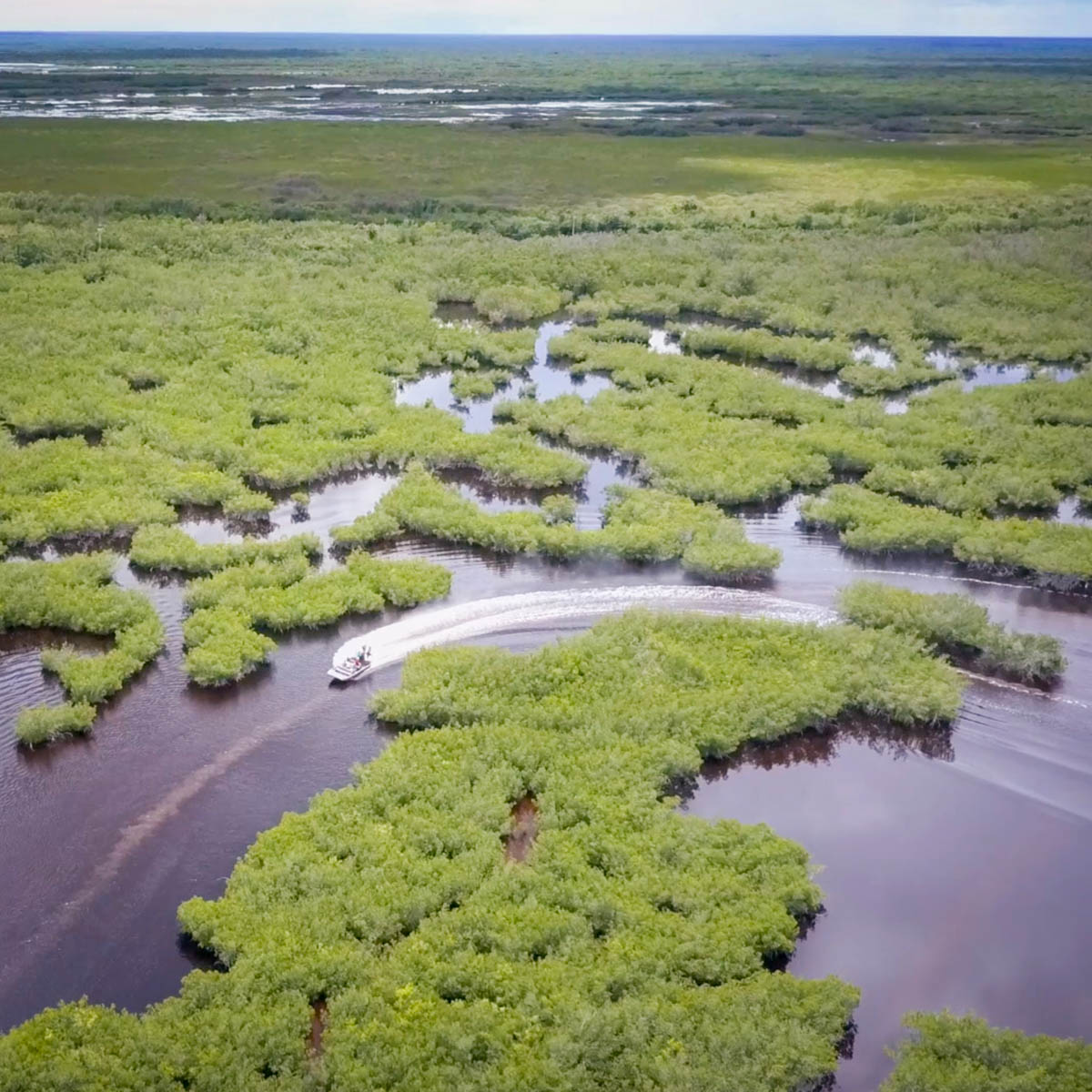 Before Websites & Smartphones...
Jungle Erv started an airboat tour company in Everglades City in the 1980s. Since then, we've become the longest continuously-running airboat tour company in Everglades City, delighting generations of locals and visitors alike for four decades.
Making Everglades Memories
We don't just want our guests to take a safe, fun, and educational Everglades airboat tour. We want them to have an awesome Everglades experience—with hours of unforgettable memories they'll want to share with family and friends.
That's why we offer multiple tours and attractions that explore a variety of Everglades ecosystems. Some of our guests want a fast-paced ride through the twisting, world-famous mangrove tunnels of Everglades City, but others prefer exclusive tours on private land including our more laid-back, secluded mangrove wilderness, our wide-open grasslands, and our cypress forest. We want every group to find the right tour for their schedule and budget.
Many of our guests see a few wild animals like alligators, raccoons, birds, fish, bears, and deer on their tours. But sometimes Mother Nature has other plans, and wild animals don't appear.
That's one reason we maintain an Animal Sanctuary with over 100 alligators in addition to rescued animals like tigers, lions, and otters. Our sanctuary is licensed by the Florida Fish & Wildlife Conservation Commission and the U.S. Department of Agriculture. These licenses allow us to take proper care of our animals so you can be sure to see some amazing creatures when you visit.
In the Animal Sanctuary you can attend an hourly alligator show with an expert handler to ask questions and learn everything you wanted to know about the uniquely American alligator. After the show, you can even hold and hug a baby alligator. Don't forget to take pictures!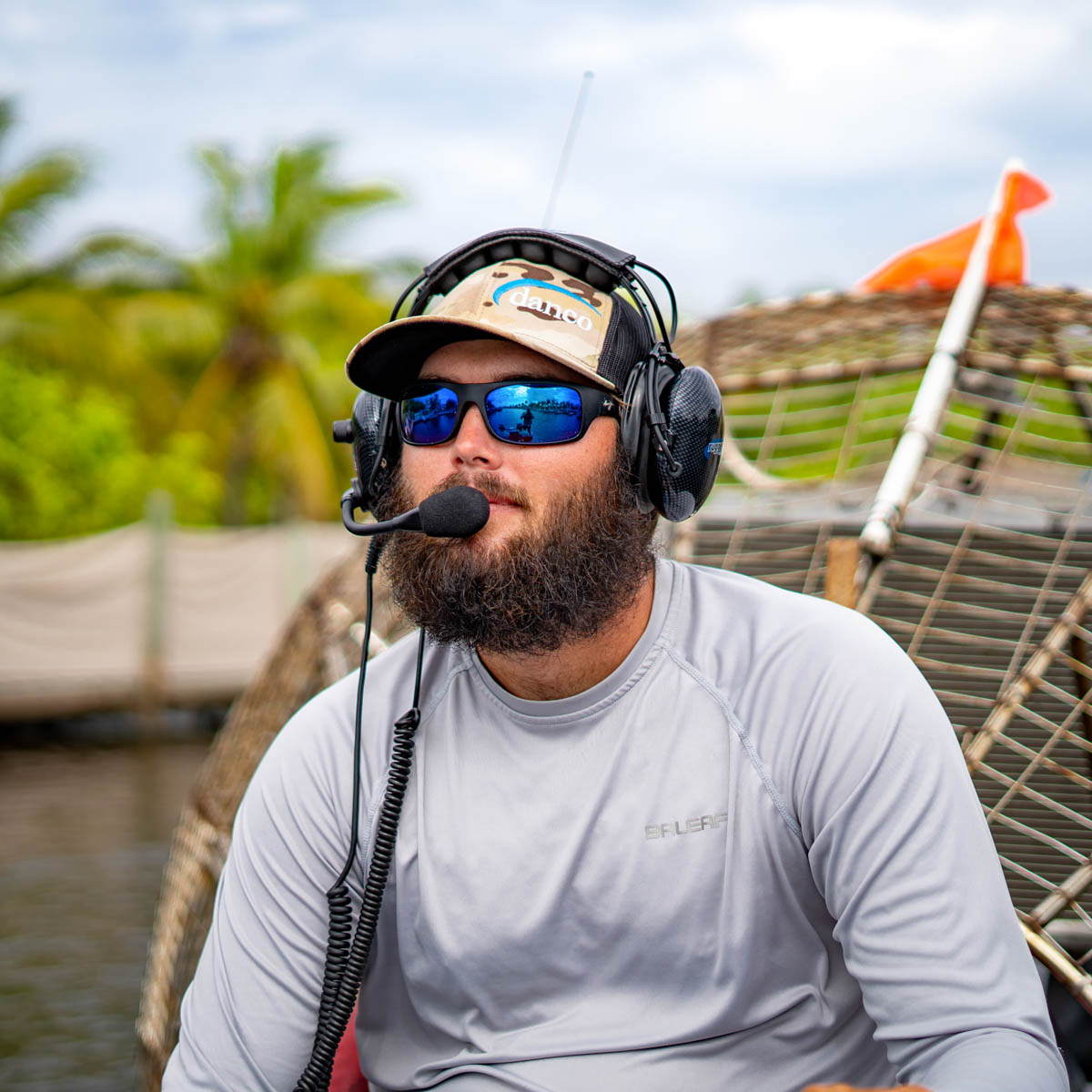 Our safe, experienced captains are licensed by the Coast Guard, and our boats are regularly maintained.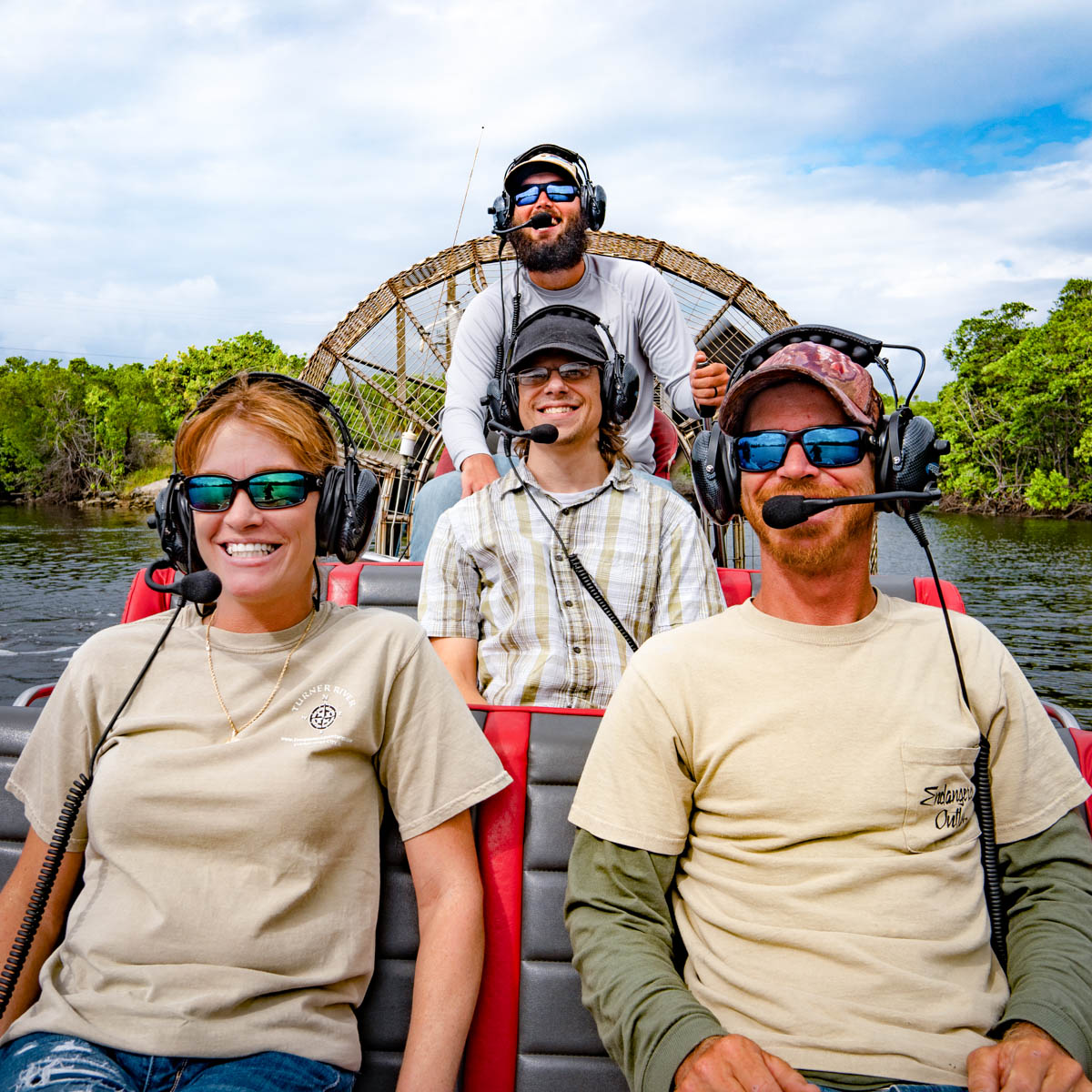 Interact with your captain and fellow passengers via 2-way headsets on all mangrove & wilderness airboats.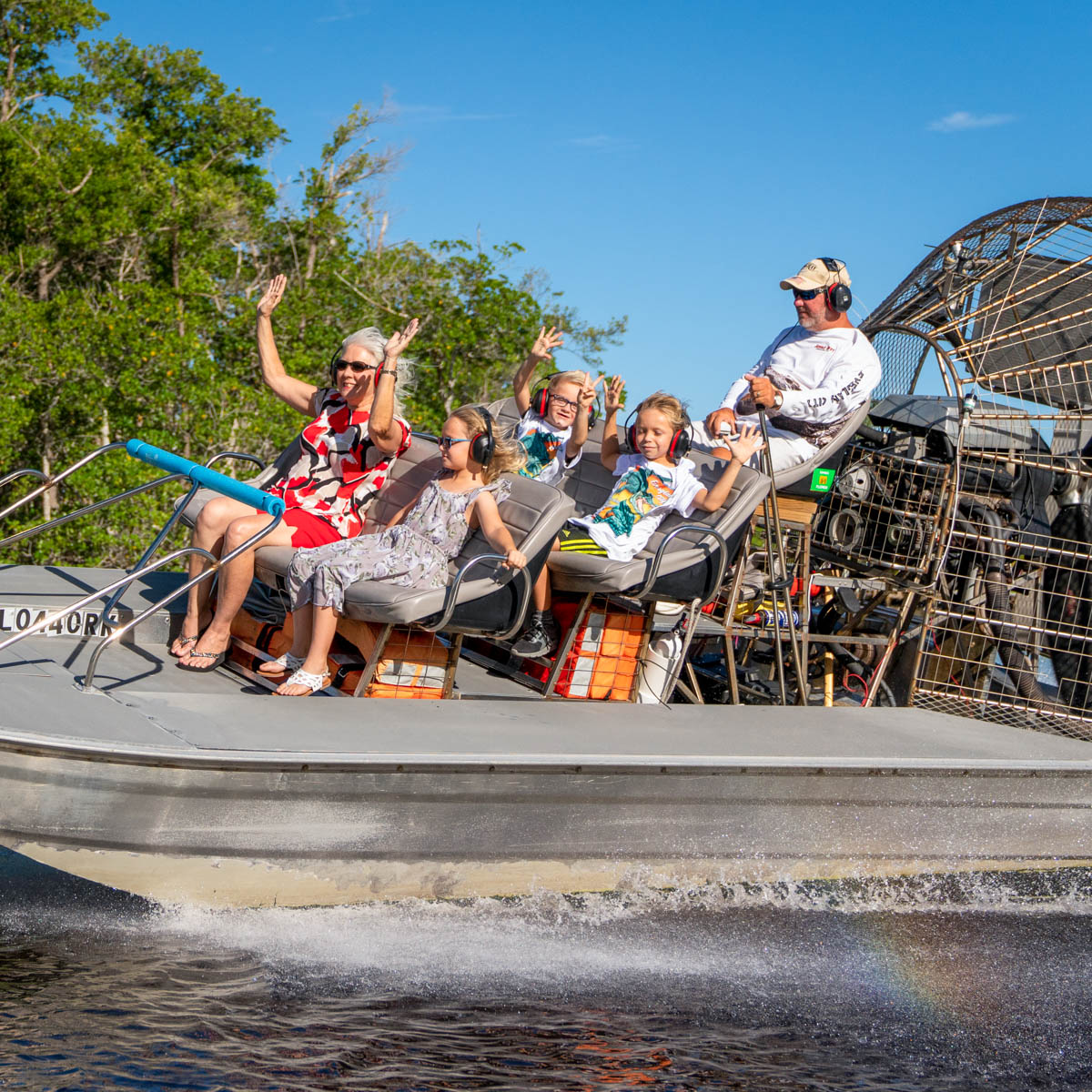 Our custom airboats are the quietest and most comfortable they've ever been, with a ride just as thrilling.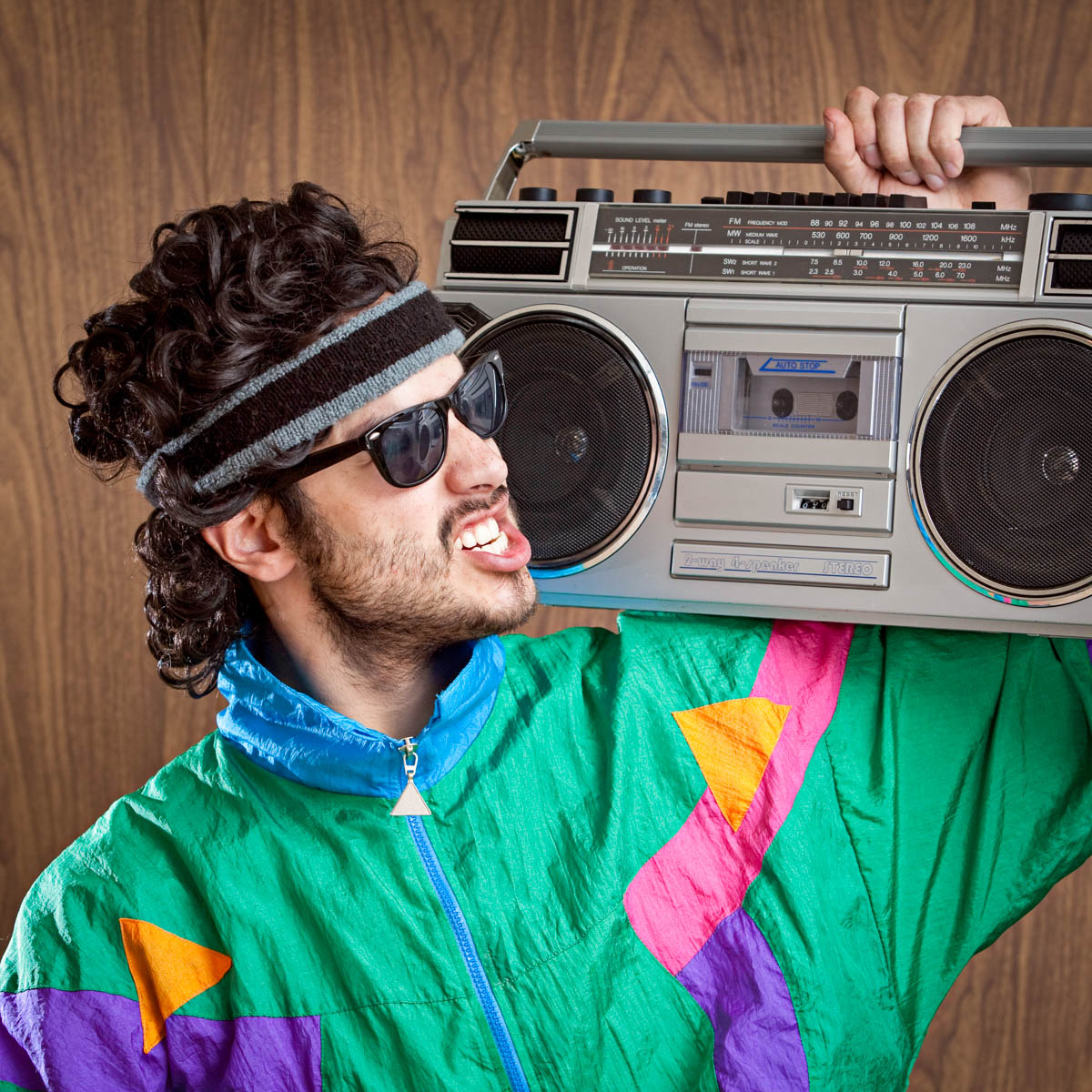 Jungle Erv's is the longest continuously-running airboat tour company in Everglades City—we've been rockin' nonstop since the 80s!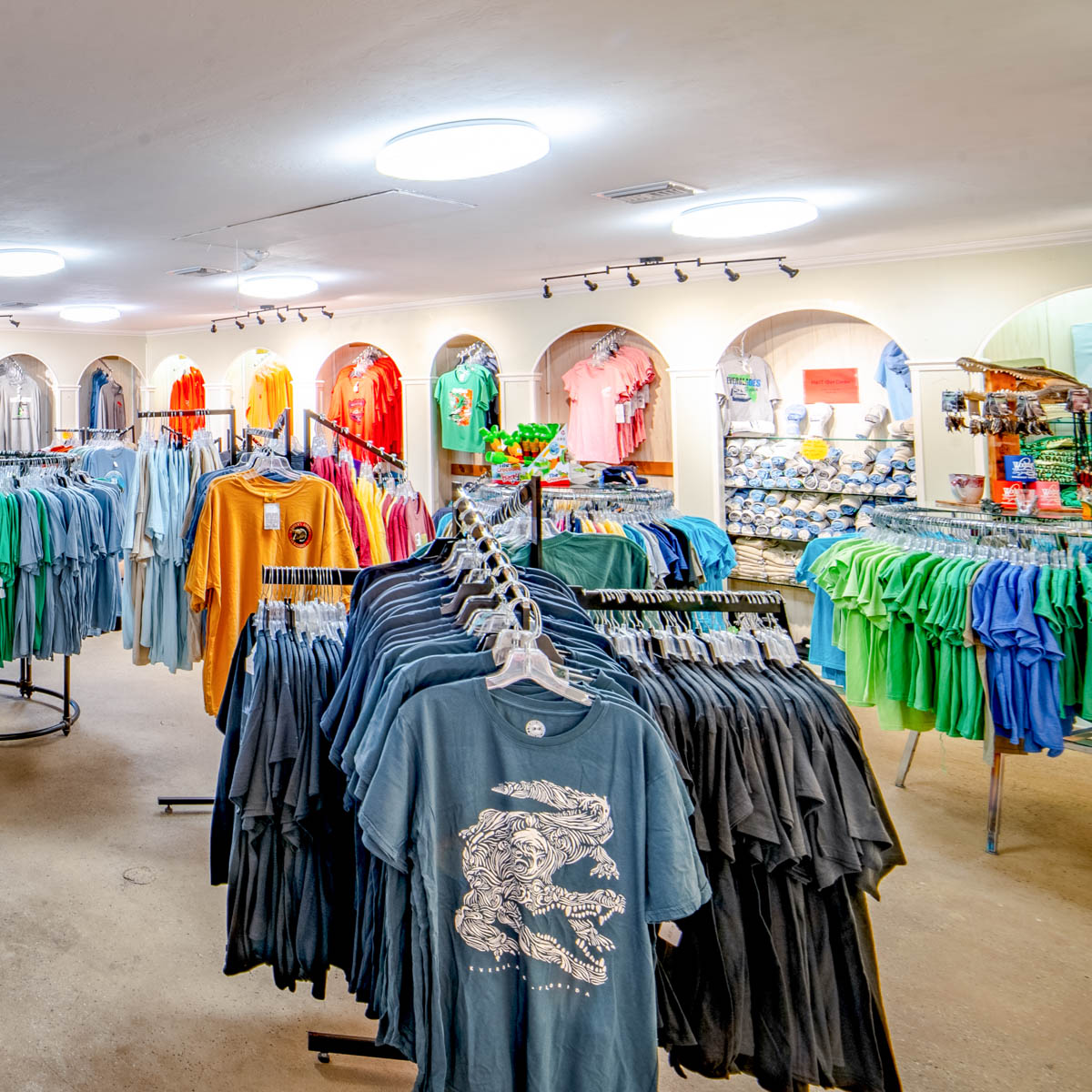 Buy refreshments and take Everglades gifts and souvenirs home with you.